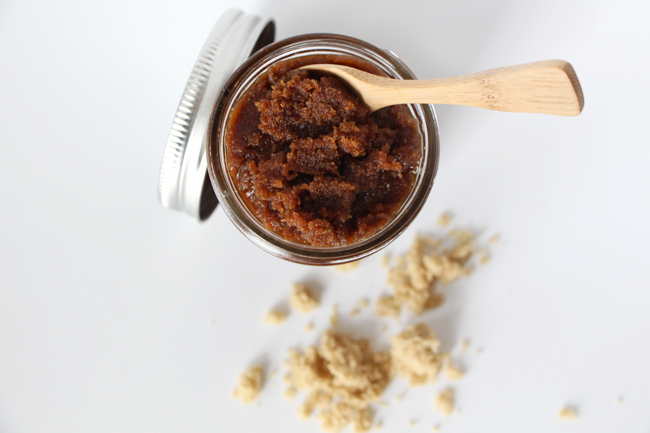 The last few months for me have felt super creative. It has been some kind of postpartum burst of energy that finally took hold of me and shoved me forward. I just want my hands busy at all times. And, as much as family and life already keep me on my toes, I'm slowly but surely tackling that long DIY wish list. There are so many things that get put off that, by the time you get around to them, you're never sure why you waited so long! So, here's to being productive in the most fun of ways!
Most recently, I made this brown sugar body scrub. I figure, if it's edible, it feels even better slathering it on my skin! The sugar works as an exfoliant, the oils as moisturizers, and the spices, well, they simply smell amazing. So, here goes if you want to give it a try (and, good news, you likely have all these items in your kitchen already!)
Ingredients
1 C brown sugar
1/3-1/2 C olive oil
1 T coconut oil
2 t nutmeg
2 t ginger
2 t cinnamon
I used a six ounce mason jar and had a little leftover that I placed in another jar (my ten-year-old is super excited to try it. Hehe)
-Mix your dry ingredients together in a small bowl.
-Add wet ingredients and stir with a fork until completely combined (start with the lesser olive oil amount and add to find the perfect texture for you).
-Place in jar or container and use in the shower or on your hands at the sink with a quick rinse after.
xo