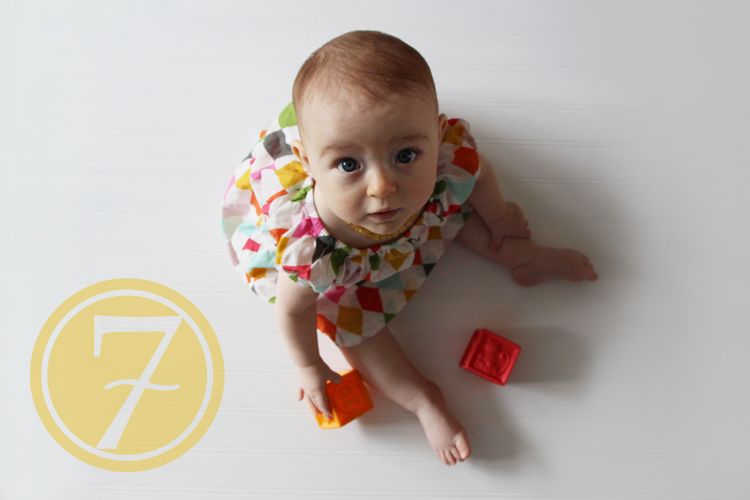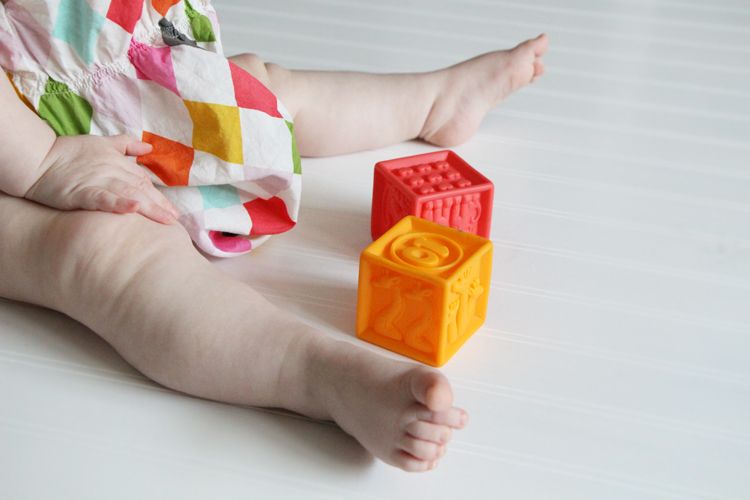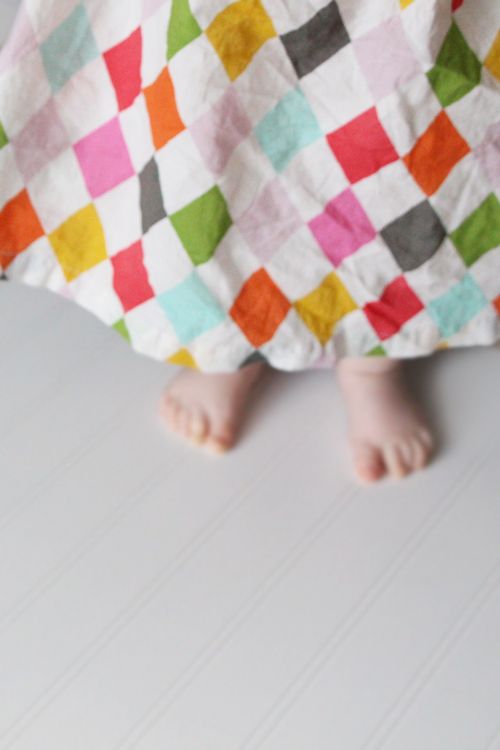 My seven-month-old love. How can this be? I am thrilled with you and still falling for you in a new way each day. I have a special love for you that is unique to our relationship. You are a gem that I have found and I am holding on tight for safekeeping.
So much happens now. You are eating little meals alongside ours and you are getting better and better at finger-foods. Two big accomplishments: your sweet little bottom teeth have poked through and you are finally sitting on your own–your constant need to be moving was sure to topple you over all the time.
You love peekaboo, wave goodbye on special occasions, and still love to laugh all the time. You are always leaning over, hanging upside-down, and smiling when we laugh at you. You took your first weekend trip with us (the reason why this entry is a few days late!) You get up on your knees and try to scoot, but only make it backwards a bit. You are ready to fly, little mama.
You are preparing to take on the world and I am right alongside you... all the way.