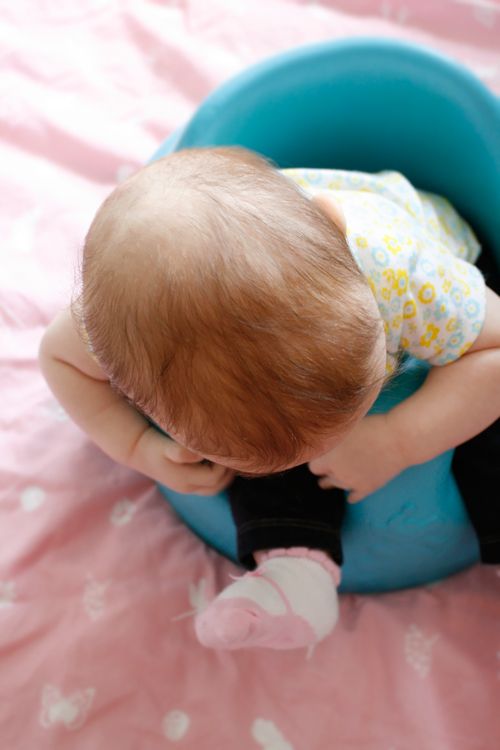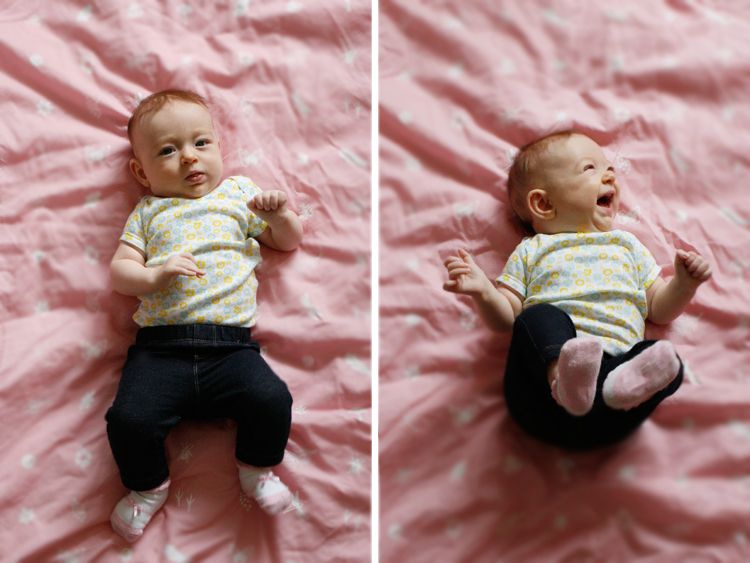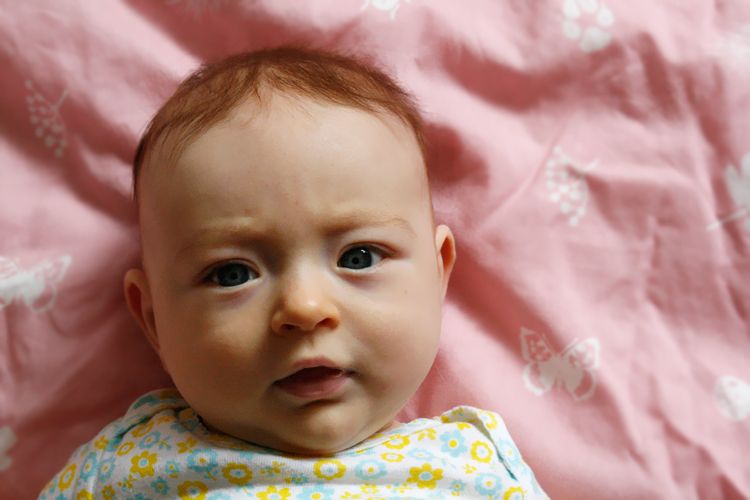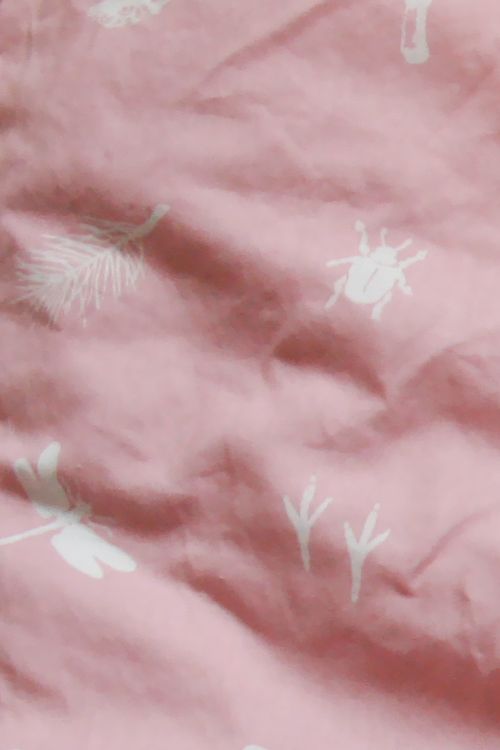 There's little changes this month that only a mama and dad can spot–the way you hold your hands, an understanding in your expression, and more often being a content little one who better knows what she wants and needs. You've taken to the exersaucer (with a little extra padding around your small self). You've got the sweetest and chunkiest thighs. You're a tough little thing, enjoying some crazy loud giggles and squeals and wild games of tickling.
Taking you on walks out and about and being outside are two favorite things. The loudest giggles (that we still anxiously wait for) come when your brother and friends roll around in the grass. You dressed up and came to your brother's recital at school and listened closely to the singing and recorder playing.
It's the sweetest thing to quietly watch you waking–twice now, you've woken and gently rubbed and talked to the pillow beside you. You're a nose grabbing, toy turning, constant drooling, Bumbo seat sitting babe that we're head over heels for.