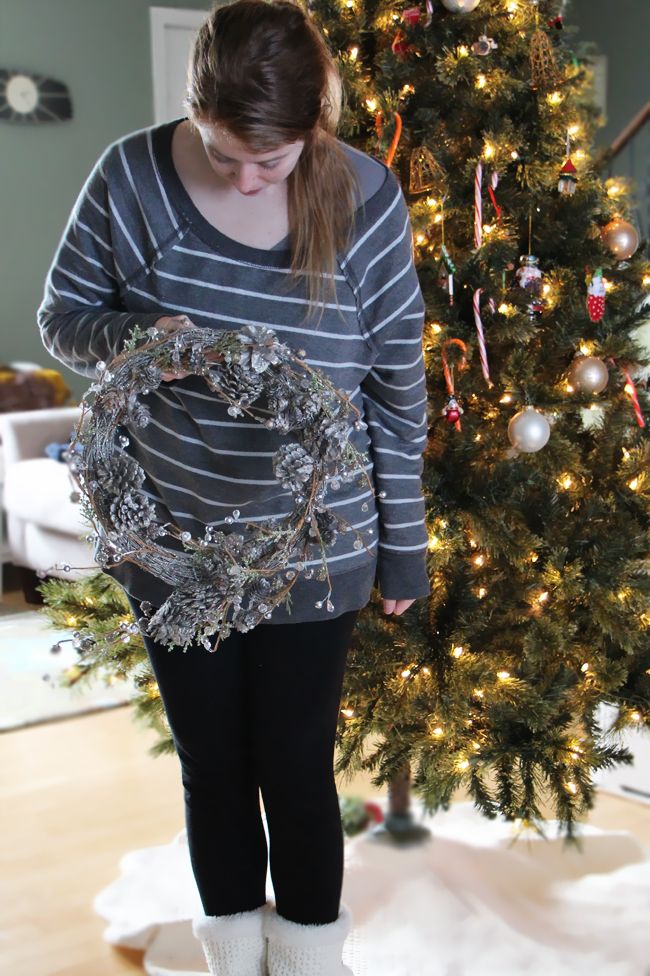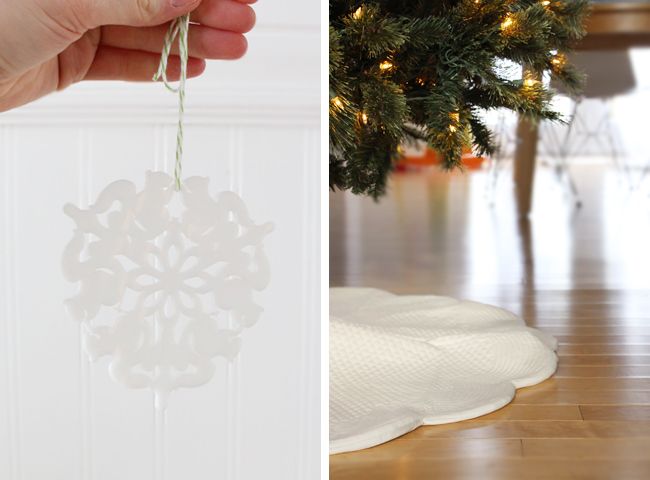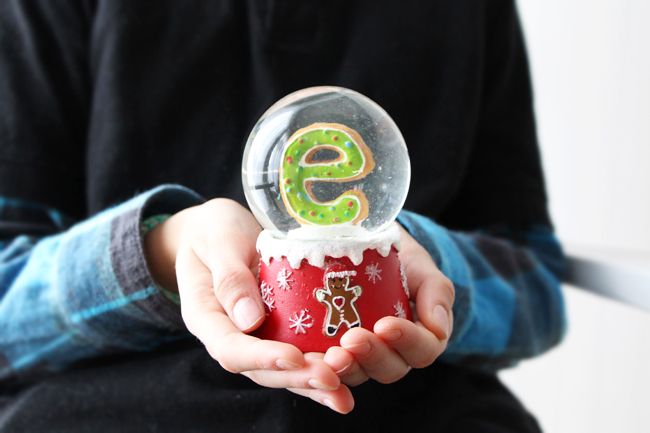 Every year, for many years, we pull out all the Christmas decorations on Thanksgiving night, sip hot chocolate, listen to carols, and decorate to our hearts' content (the newest tradition? Not decorating the bottom of the tree due to little hands that love to snag every last thing). I love this time of year for the ability to wear oversized sweatshirts and slippers all day (no one thinks it's weird when it's cold outside!), extra blankets strewn about, and all the sparkle and lovely at every corner. We've got our eye out for some new "e" ornaments and snow globes (no luck last year!) An e at the start of both our babes' names was pure coincidence! In the meantime, big brother has offered to share.
I love, love, love this squirrel
ornament
, too! Take a peek at handmade this year and maybe even consider trying your hand at a trip to the craft store and completing that (wreathe, candle, stocking, clay statue of a santa rubbing his belly like a bowl full of jelly...) craft you've been meaning to.
Happy holidays and looking forward to the start of December!